Tee sheets for your golf course
Golf course tee sheets that are fully integrated with Square point of sale.
Start 30-day trial
Demo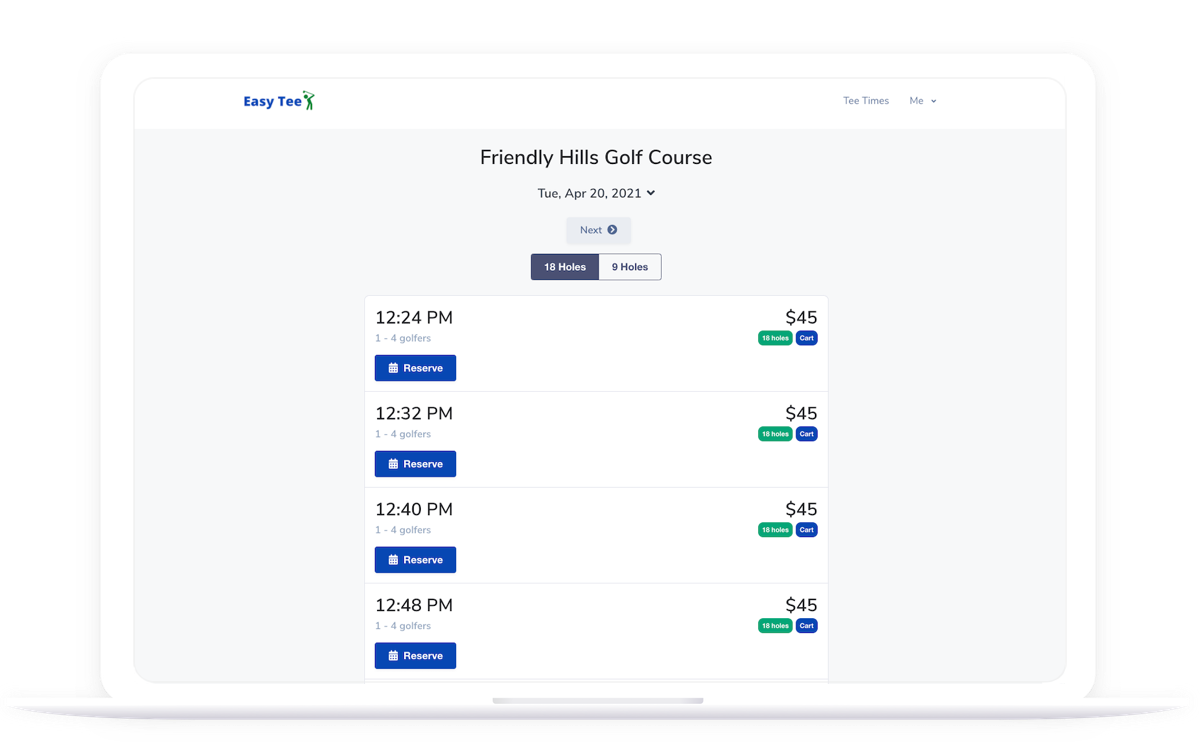 Meet our easy-to-use platform
We built our tee sheet software from the ground up to be simple-to-use, but powerful enough to handle all of your scheduling needs.
Tee Times 24x7
Book tee times online anytime, without calling.
Reduce no-shows
Allow customers to pay for their round when they book.
Flexible scheduling
Customize your schedule and pricing to maximize revenue.
Square POS
Fully integrated with Square's robust POS system.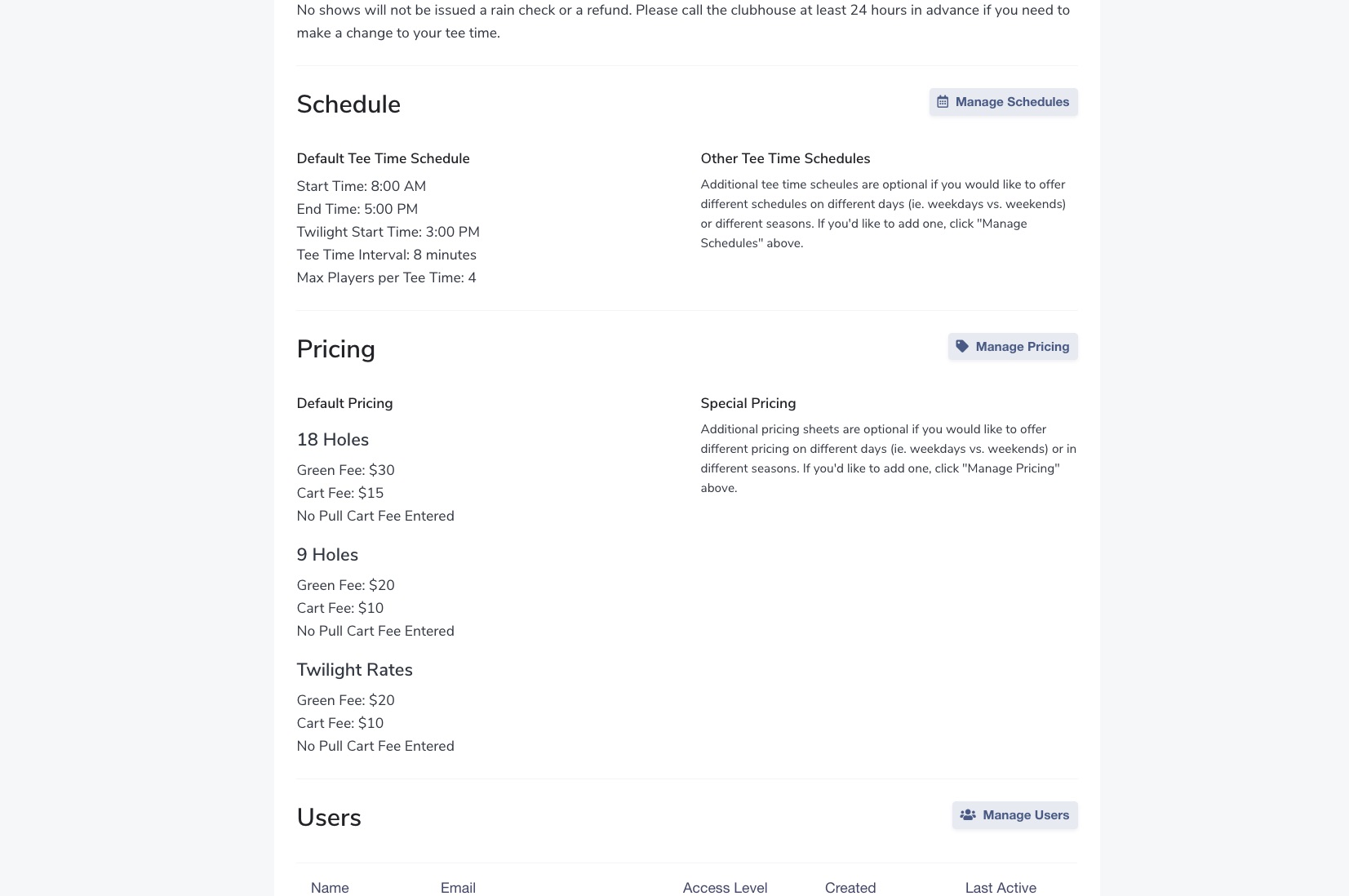 Bring your tee sheets into the modern era
Our software will make running your golf course a breeze.
Modern user experience
Clean, modern, and streamlined design.
Online booking
Customers love booking tee times at their convenience.
Mobile-ready
Our responsive design looks great on any device.
White glove onboarding
Our team will get you set up for success!
Customer Booking
See how easy it is to book with Easy Tee!
---
Flexible scheduling options with Easy Tee
Our platform is flexible to meet your needs. Here are a few way you can customize your pricing.
Pricing
We offer simple and straightforward pricing
Monthly
Have an off season? Only pay when you're open.
Price is good for one golf course.
Annually
Save 15% by paying annually.
Price is good for one golf course.
Try Easy Tee risk-free for 30 days!
All plans get a no obligation, 30 day free trial.
Get started
Hear what our customers have to say
Golf courses love using Easy Tee
"Easy Tee is exactly what it is, EASY! Reliable, user friendly for both us and our customers when booking online."
- General Manager Golf Course in Middlebury, Indiana
"Easy Tee has been great for us. The software is reliable and makes everything run smoothly."
- Director Country Club in Athol, Massachusetts
"Easy Tee is a great program to help manage your golf course bookings! They are super helpful in making sure the program works for your course! Would recommend them to any golf course, large to small!"
- President Golf Course in Manitoba, Canada
Frequently Asked Questions
What is the setup process like with Easy Tee?
We offer complimentary setup for all new customers. Just send us a few details about your schedule and pricing and we'll configure everything for you. The first time you log in, just connect your Square account and you can start booking tee times. We can have most customers fully set up in less than 24 hours.
Can I import my customers from another tee sheet product?
During onboarding you sync all of your customers from Square to Easy Tee, so all of your existing customers will automatically be imported. The sync process also syncs customer groups, so your members, juniors, and all other groups will sync as well.
We don't use Square for our POS. Can we still use Easy Tee Golf?
If you don't use Square as your POS system you can still use Easy Tee for your tee sheet! We process all payments using Square, so you'll just need to set up a free Square account and connect it to Easy Tee. You'll pay Square's standard credit card processing rates for all payments processed through Easy Tee.